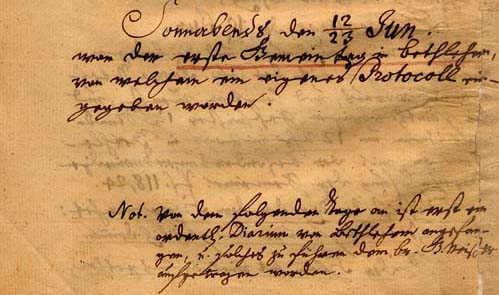 Source Location: Moravian Archives - Bethlehem, Pa.
Bethlehem Diary, Volume I
The first Gemeintag was held in Bethlehem, of which separate minutes have been handed in.
Note: It was only from the following days on, that a beginning was made of a proper diary of Bethlehem and Bro. G. Neisser charged with keeping it.