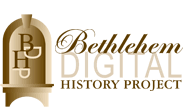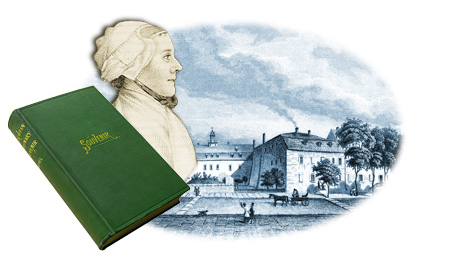 Moravian Seminary Souvenir
A significant account of the education of young women at the Moravian Seminary for Young Ladies at Bethlehem, also known as the Moravian Boarding School for Girls, from its founding in 1742 to 1900. Excerpts from the school's daily journal and other diaries, student poetic and dramatic works, summaries of notable events, and chronicles of the settling of the town from 1740 are presented. It is particularly valuable for its catalog of pupils, principals and teachers from 1785 to 1900.
Reichel, William C. and William H. Bigler. A history of the Moravian Seminary for Young Ladies, at Bethlehem, PA with a catalogue of its pupils, 1785-1870, with a sketch of the school from 1742 to 1785 by Bishop J. Mortimer Levering, and a continuation of the history and catalogue to the year 1900. Fourth edition. Bethlehem, PA: The Seminary, 1901.
Moravian Seminary Souvenir
(649 page images)
Important Note: Blank pages and pagination anomalies found in the
fourth edition of the Moravian Seminary Souvenir have not been replicated in
this Web presentation. Original source document pagination will likely differ
from navigational pagination.