Instruments - Clavicytherium (Upright Piano), c. 1746
unknown maker and date.
During a smallpox epidemic in 1746, this instrument was brought to the Whitefield House in Nazareth, Pennsylvania to aid in comforting the patients from the girls' school who were being attended to there. It reportedly has been in the building—now the Moravian Historical Society—since that time. It is not known whether the instrument was made in Germany and brought to America by the Moravians, or whether it was made in the American colonies.
Fewer than ten of these instruments can be found today in the United States.
From the collection of the Moravian Historical Society, Nazareth, Pennsylvania.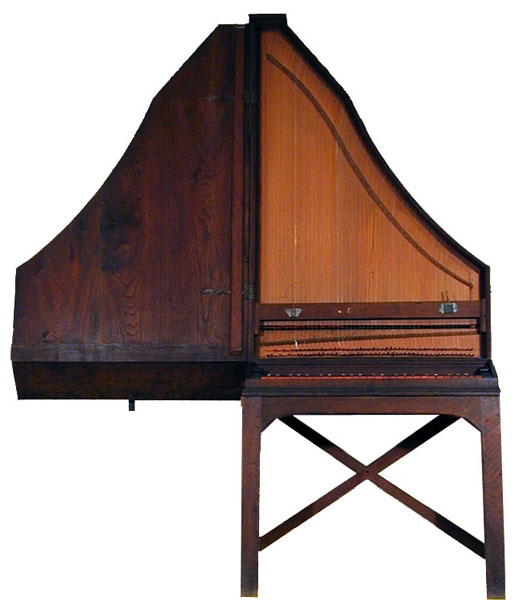 Clavicytherium (Upright Piano)