Needlework - Worsted
Litiz March 6th. 1827
My dear Sister
You know that I have just commenced instruction in Worsted Work, with one Scholar, namely Susannah Lightner; she has chosen the pattern of the Cat, with the border you begun, and is very much pleased so far. . . You need not hurry with the patterns, but if you have any finished, it might be as well to send them on, to have more variety for choice.
I remain your affectionate sister,
Sarah Kummer
Sarah Hinchcliffe Kummer, teacher at the Moravian School in Lititz, Pennsylvania, wrote this letter to her sister-in-law Maria Elizabeth Kummer, teacher at the Moravian Seminary for Young Ladies in Bethlehem. Maria taught needlework at the Seminary from the 1820s until her death in 1851. Worsted work uses wool threads to create the design. Maria taught worsted work throughout her 31 years and developed the patterns used by the girls. These pieces were probably done by one of Maria's nieces.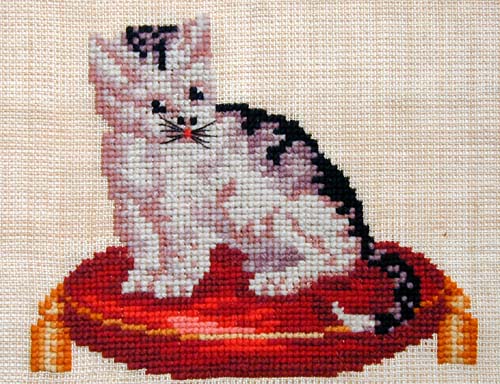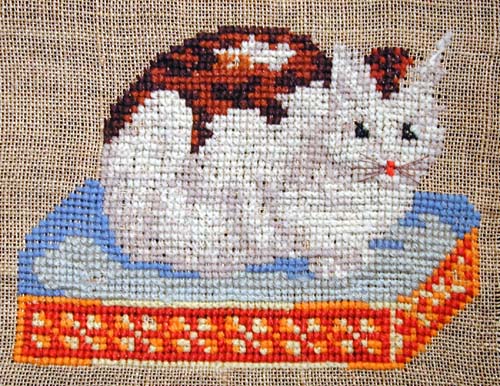 Kummer Family Member, 1827—1840, wool cross-stitch on linen needlework canvas(top), wool cross-stitch on burlap (bottom), Moravian Museum of Bethlehem, a member of Historic Bethlehem Partnership.