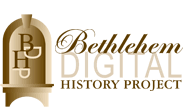 Barbauld, Anna Letitia. Hymns in prose ; for the use of children. New-York : Printed and sold by S. Wood & Sons, at the juvenile book-store ... , 1816.
(Companion to above) Pastoral lessons, and parental conversations : intended as a companion to E. [i.e. A.L.] Barbauld's Hymns in prose. New-York : Printed and sold by Samuel Wood & Sons ... , 1816.
Beschreibung des Chinesischen Reichs seiner einwohner und deren sitten, gesezze und religion ; ein lesebuch zum nuzzen und vergnugen fur den burger und landmann.Weissenfels und Leipzig : Friedrich Severin, 1790.
Comenius, Johann Amos. Physicae ad lumen divinum reformatae synopsis ... Amstelodami, Ianssonius, 1645.
Draper, Bourne Hall. Bible stories; or, A description of manners and customs peculiar to the East, especially explanatory of the Holy Scriptures. Philadelphia, Thomas, Cowperthwait & Co., 1832.
Goldsmith, Oliver. Goldsmith's natural history, abridged, for the use of schools, by Mrs. Pilkington. London : Printed for Vernor Hood & Sharpe [et al], 1810.
Der hauptinhalt der lehre Jesu Christi zum gebrauch bey dem unterricht der jugend in den evangelischen Brudergemeinen. Barby, 1778.
View sample pages >>
Hendley, George. A memorial for Sunday School girls ; being an authentic account of the conversion, experience, and happy deaths of twelve girls. Philadelphia : Sunday and Adult School Union, 1820.
View sample pages >>
Lambert, Miss. The handbook of needlework. New York : Wiley & Putnam, 1842.
View sample pages >>
Mitchell, William. A new and complete system of book-keeping, by an improved method of double entry ... To which is added, a table of the duties payable on goods ... imported into the United States ... Philadelphia, Printed by Bioren & Madan, 1796.
Models of letters, for the use of schools and private students; being an epitome of the large octavo volume, entitled Elegant Epistles: and containing select letters from the best English authors, with many translated from the French .... London: Printed for C. Dilly, in the Poultry, 1794.
Morse, Jedidiah. The American universal geography : or, a view of the present state of all the empires, kingdoms, states, and republics in the known world, and of the United States of America in particular ; illustrated with maps. Boston : by Isaiah Thomas and Ebenezer T. Andrews, 1793.
Select Bibliography
of Female Seminary Texts
1 2

Listed titles are representative
of those identified as either course
study books or otherwise available to
students in the Female Seminary Library.
For more information refer to Mabel
Haller's Early Moravian Education in
Pennsylvania: a dissertation in
education (Nazareth, PA: Moravian
Historical Society, 1953.)